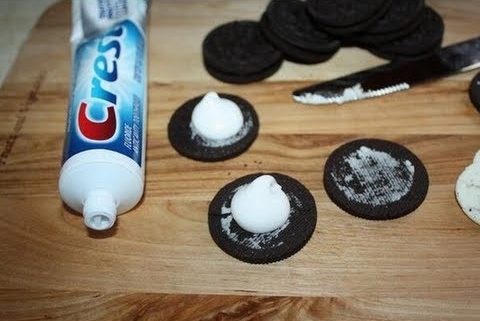 Yesterday was April 1. I'm wondering if you got pranked—or if you
pranked anyone?
Thankfully, I was flying and made it through the day without any
pranks.
But here are a few fun pranks I've heard about:
• Carmel onions
This is exactly what it sounds like! You take an onion and cover it with
melted Carmel and place a Popsicle stick in the middle and present it
to a friend on April Fool's Day.
• Toothpaste Oreos
Everyone loves Oreos, right? But do they still love them when you've
replaced the cream with toothpaste?
• Chicken soup shower
Unscrew the showerhead, and place a chicken bouillon cube inside
the shower spigot. The next person who showers will "enjoy" a
shower that smells and tastes like chicken flavoring. Ewww.
As fun as it is to prank our friends and loved ones, I'm really glad that
God never pranks me. In fact, I'm thanking Him today that He is a
God who's always dependable. I never have to guess about Him.
He is rock-steady. Unmoving. Constant.
In fact the apostle James tells us that God is so consistent, He
doesn't even shift like a shadow (see James 1:17).
That comforts me to no end.
That's a GOD who's trustworthy.
That's a God who loves me, cares for me and has my back.
He's a God who demands my unequivocal allegiance.
And He's not joking.
He wants to use you to bring glory to Him.
In fact, that's the real reason you're here on Planet Earth.
You exist to glorify your Creator.
And that's no joke.
Does God have your ultimate devotion, commitment and obedience?
Thoughts?
Please pray for me this week as I speak in Tucson, AZ at a non-
denominational ladies retreat.
http://susieshellenberger.com/wp-content/uploads/2019/04/hqdefault.jpg
360
480
Susie Shellenberger
http://susieshellenberger.com/wp-content/uploads/2016/04/susielogo-300x93.png
Susie Shellenberger
2019-04-02 14:57:31
2019-04-02 15:04:13
Ha Ha Ha