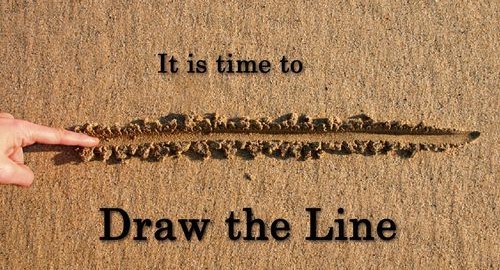 There's a tan spot on the outside of my hand that I've had for a few years. It just looks like an age spot, and I never thought twice about it—until the other day when I happened to touch it and noticed that it was slightly raised.
I panicked.
Skin cancer.
Melanoma?
I made an appointment with the dermatologist only to find out it's "nothing to worry about."
But as I left his office I couldn't help but think, Better safe than sorry. I mean, it's good to be careful, right?
God is calling us to be this careful in our spiritual lives.
What kind of boundaries are we establishing?
When we hear or see something on TV that goes against His character, shouldn't we be repulsed?
JUST WHAT IF we took the same measures when seeing something we shouldn't that we do when we see something suspicious on our bodies? "Oh, no! It's harmful. Get rid of it."
I realize we can't help but be "in the world." But, of course, Christ calls us not to become part OF the world.
That can be a fine line, can't it?
Are you drawing the line where it needs to be drawn?
I'd love to know your thoughts.
https://susieshellenberger.com/wp-content/uploads/2015/05/lineinsand.jpg
337
500
Susie Shellenberger
http://susieshellenberger.com/wp-content/uploads/2016/04/susielogo-300x93.png
Susie Shellenberger
2015-06-11 06:00:06
2015-06-10 20:56:16
Just Being Careful