I've been reading the Old Testament book of Job this week.
Are you familiar with this true story?
Good man goes through horrific times.
His 10 children die, his ranch full of animals die.
His wife suggests he turn his back on God.
His three best friends tell him the reason he's experiencing such horrific physical and emotional pain is because of his sin.
But Job is a godly man.
He has been obedient to God.
And he's not bitter. But he IS confused.
He can't understand why he's experiencing such pain.
Still . . . he remains faithful to God.
The bulk of his story are his three best friends belittling him for days and trying to persuade him to admit that he's done something wrong.
Friends?
I don't know where the saying "If you can't say something nice, don't say anything at all" came from . . . but it could have birthed itself here. Wouldn't it have been great if his friends would have simply sat with him? Put their arms around him? Prayed for him?
Check out what's said in the last chapter of Job's book:
"After Job had prayed for his friends, the Lord made him prosperous again and gave him twice as much as he had before" (Job 42:10 NIV).
Did you catch the key?
After Job had prayed for his friends.
He forgave them, and he prayed for them!
We can't imagine the emotional pain his "friends" dumped on him.
But Job forgave, AND he prayed.
Wow.
I want to be the kind of friend . . . the kind of disciple . . .
who will forgive those who hurt me—
and even pray for them.
Maybe that's the key to God's blessing of peace.
And contentment.
And deep joy.
Why not go to YouTube and listen to Matthew West's song "Forgiveness."
If you haven't heard it yet, I'll give you a sneak preview of the beginning:
It's the hardest thing to give away
And the last thing on your mind today
It always goes to those that don't deserve
It's the opposite of how you feel
When the pain they caused is just too real
It takes everything you have just to say the word…
Forgiveness
Forgiveness
Is there someone you need to forgive?
Go ahead.
It takes too much energy to hold a grudge.
Enjoy God's deep settled peace by forgiving!
http://susieshellenberger.com/wp-content/uploads/2016/04/susielogo-300x93.png
0
0
Susie Shellenberger
http://susieshellenberger.com/wp-content/uploads/2016/04/susielogo-300x93.png
Susie Shellenberger
2016-02-18 12:59:35
2016-03-02 15:00:21
Forgiveness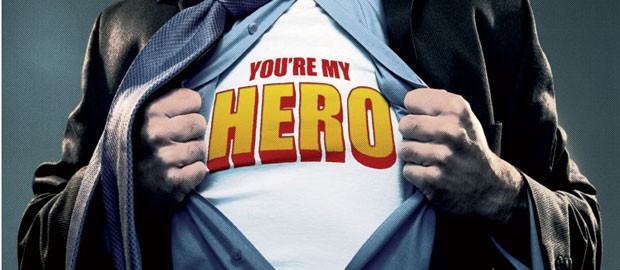 We tend to label someone a hero who does something specific to help another in a world-changing way. But even these acts are only temporal. The heroism makes someone's life better today, but not eternally.
The greatest heroes are people whom God uses to changes lives forever—people He uses as instruments to bring others into His kingdom. And we also know that God specializes in using unlikely heroes—people we wouldn't ordinarily select.
I think of 11 disciples, ordinary men who were used in extraordinary ways to usher in the church and to spread the gospel throughout the known world.
And I think of a man we don't have a lot of information on. His name is Enoch. We find him listed in the "Hall of Faith Heroes" in Hebrews 11:5-6:
"By faith Enoch was taken up so that he should not see death, and he was not found, because God had taken him. Now before he was taken he was commended as having pleased God. And without faith it is impossible to please him, for whoever would draw near to God must believe that he exists and that he rewards those who seek him" (ESV).
The only other time we read about Enoch is in Genesis chapter 5. In Genesis 5:21, we discover that he was the father of Methuselah (the man who lived longer than anyone else—969 years). And though we don't have much history on Enoch, we know that Scripture describes him as a man "who walked with God."
What a description!
Wouldn't you love for people to think of you that way?
How wonderful it would be if above all your accomplishments, your family, your career, your personality, the thing that stands out most is that you walk with God!
"Enoch walked with God; then he was no more, because God took him away" (Genesis 5:24 NIV).
Enoch never died. He walked so closely with God, that he simply walked right into heaven!
Enoch was definitely God's friend. Wherever Enoch walked, God was there. If we desire it, plan for it and ask for it, God will be constantly in our company as well.
Ask God to deepen your walk with Him in 2016. Tell Him that you want Him to do more IN you and THROUGH you this year than ever before. Determine to walk so closely with God that you see Him in your actions, thoughts, dreams, plans, hobbies and activities.
Make this the year that you live in His presence 24/7 . . . 365.
http://susieshellenberger.com/wp-content/uploads/2016/01/f2ea3e7ead61f82db2562c955bdbc42c.jpg
350
620
Susie Shellenberger
http://susieshellenberger.com/wp-content/uploads/2016/04/susielogo-300x93.png
Susie Shellenberger
2016-01-21 15:05:25
2016-01-21 15:05:25
Hero
Imagine: A young lady becomes engaged to the love of her life. She spends several days searching for the perfect wedding dress. Hours are spent trying on dress after dress. She finally discovers the one-in-a-million dress that seems to be made just for her.
She marks the days off on the calendar; it seems her wedding can't come fast enough. Soon the big day has arrived. Her hair is styled perfectly. The pedicure and manicure have been completed. She pulls on an old pair of jeans and grabs the sweatshirt she wore to breakfast that morning (with pancake syrup on it) and walks down the aisle to be pronounced her husband's wife.
Something's missing, right?
The wedding dress!
As weird as that would be, God hints that forgetting to spend time with Him every day is even stranger than a bride who would forget her wedding dress. Check this out: "Does a young woman forget her jewelry, or a bride her wedding dress? Yet for years on end my people have forgotten me" (Jeremiah 2:32 NLT).
We often make excuses about not spending time reading the Bible each day:
"I don't need to actually read anything; I'll just chat with the Big Guy."
"I have too many other things to get done today. If I stop and make time to read the Bible, I may not have time for my friends."
"Ahhh, God knows I love Him. I don't think I really need to spend time with Him to prove it."
Yet we'd go nuts if God ever used one of those excuses on us, wouldn't we? Imagine asking God for help and getting one of these responses:
"Seriously? I have people praying from a war zone right now!"
"It takes a lot of strength to be attentive to bazillions of prayers around the world. I just need to take a quick nap."
"Get in line. Others were praying before you bothered to send me yours."
Aren't you glad that when we call on our heavenly Father, He's always there? And He's always ready to meet our needs, hold us in His lap, and listen to everything we say.
What's the most recent excuse you've given for not meeting with God? With His help, you can determine to make your daily quiet time with Him part of your lifestyle. Will you do it?
As we continue into 2016, commit to spend time with your heavenly Father every single day.
Try memorizing this:
"I love those who love me, and those who seek me diligently find me" (Proverbs 8:17 ESV).
http://susieshellenberger.com/wp-content/uploads/2016/04/susielogo-300x93.png
0
0
Susie Shellenberger
http://susieshellenberger.com/wp-content/uploads/2016/04/susielogo-300x93.png
Susie Shellenberger
2016-01-15 14:21:03
2016-01-15 14:21:03
Strange